[ad_1]
Maggie Coughlin, a graduate student in communications at Eastern New Mexico University, recently published an article titled "10 things teachers need to understand about autism"published by Inside Higher Ed.
The Greyhound discusses the research process for the article, the professors who served as mentors, and more with ENMU News.
What inspired your article? What was your creation and research process? What was the publication process like?
The world – and higher education in particular – doesn't hear enough about autism from the inside out – from people who are, as they say on social media, #ActuallyAutistic. As someone who is on the spectrum and who has also been on both sides of the class – and on the staff side as well, for that matter – I am in a unique position to help educate faculty, staff, students. neurotypicals and others on what learning is like when you have autism and the ways we need support and understanding. Frankly, I just sat down and wrote the article, reread it and presented it. I've published several hundred articles over the years, so this part was easy. Inside Higher Ed accepted the submission and that's it.
What does the publication of this article mean to you? What result do you hope to achieve from the publication of this article and its important topic?
This article is very important because I have always been told that autism, as a subject, does not attract wide enough. This is a largely mistaken opinion, however. The very reason why so few people truly understand autism is that we don't talk about it enough, and when we do, autistic voices are not included. I hope this article opens doors for other people with autism, and I also hope it helps spark interest in a deeper, more identity-based approach to thinking about and treating autism in the world. 'Higher Education. I have already been approached by a few community colleges about professional development workshops for faculty, and I hope to do more of this kind of educational work in the future as well.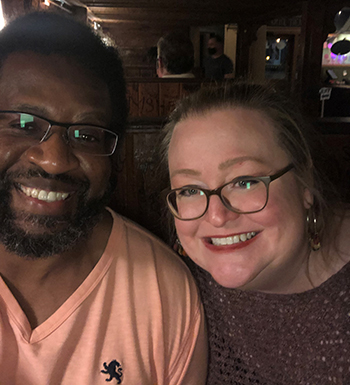 What advice would you give to students interested in publishing articles / research?
Knowing your audience is always the big thing. Don't go to ads that don't publish what you are selling, and make sure the ad you are featuring doesn't just make a story on the topic you are featuring. Beyond that, stay genuine and think a lot. Research the things that matter to you and find out how they can be important to others. Consider what part of your story – or your research – can make a difference in people's lives and what is unique about it. Never lose sight of what makes your job special or why it is important. And, as an English teacher, I have to add, please, for love, work your craft and pay attention to grammar!
Are you working on other research or academic projects like conference presentations or other articles?
I will not publish in scholarly journals. On the one hand, I've been working as a writer for far too long, and the business of not paying people for the work because that would somehow make them less scholarly is hogwash.
Additionally, however, scholarly journals (and most IRBs) require writers / researchers to use the language of the person (person with autism), which I also refuse to do. The vast majority of adults on the spectrum express strong preferences for identity-first / identity-affirming language (autistic person). I'm not interested in posting with someone who makes me say I have "autism" the same way people have earrings – or worse, have a devastating disease like cancer. So I don't see this kind of research or publication in my future. However, I work for articles for non-university pubs and am now quite immersed in a thesis that has generated some interest.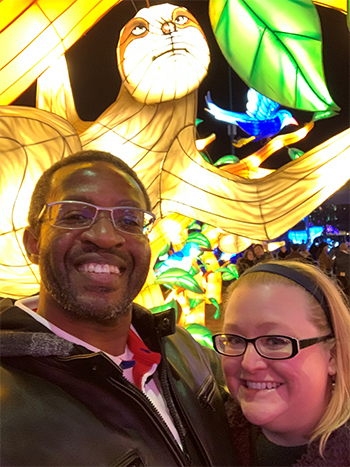 What is your field of study? Why did you choose this field of study?
At ENMU, I am pursuing a master's degree in communication. I already have a Masters in Liberal Studies with a concentration in English and a Masters in Humanities with a Concentration in Visual Arts, and I currently teach English and Humanities at the community college level. I've spent a lot of my career in communications strategy and professional writing, and I've done a ton of public speaking, so I thought it would be fun if I could also teach speaking and writing skills. communication.
Why did you choose to attend ENMU?
Everyone is always surprised that I found – let alone chose – ENMU given that I'm in Georgia, but I wanted something very specific, and ENMU did the job. It's completely online which is obviously a must see, and it's also reasonably priced, but it's also very down-to-earth and convenient, and it doesn't force students to focus too much on the media. mass, which most college-level communication programs today do. I am much more interested in the interpersonal side, especially in terms of success at work and team building.
I love helping people learn to communicate more effectively so that they can do more with less stress and end up getting more of what they want most from their life and career. I have bought en masse and written for mass sellers and managed mass sellers throughout my career. I did public relations, crisis communications, marketing and pretty much everything in between. None of this is as fun as helping people learn to communicate better.
Which teachers helped you during your stay at ENMU?
Patricia Dobson is everything. She is one of two really great teachers that I have had so far throughout my college career. As you would expect from a good reporter, it really focuses on what the student wants to accomplish and the best interests of the student. It's not always the case. It's also quite clear that she really cares. Honestly, I'm not sure I would write the memoir if it hadn't been for some interaction with her. I have enjoyed it very much over the past year.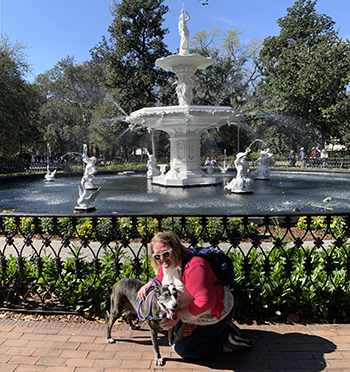 What was your favorite course at ENMU?
I'm only three classes, but so far it's writing feature films I have this semester. At my age (I will soon be 49) and my level of experience, I have very specific and focused interests. I like that this course allows me to practice my profession and learn from an expert while progressing on projects that are really close to my heart. As an adult who works with limited bandwidth, this is extremely important to me.
What's your favorite part of being a Greyhound?
Almost everyone I have spoken to or worked with at ENMU has been knowledgeable and helpful – and kind. I've been on a lot of campuses and that's not always the case, especially when you're a distance student. Plus – and I realize that's not the kind of answer you're probably looking for – most institutions have horrible branding and horrible logos. ENMU makes merch that my Gen Xers are ready to wear.
Tell us about your family and your background.
Oh man. Well my grandfather was the leader of an Irish street gang in downtown Boston that ended up with several patents for underwater welding processes and equipment when he hadn't. than a high school diploma, and my grandmother was a cowgirl raised on the second tallest horse. ranch in Wyoming.
My mom was a stage major who wore huge bells and once gave horror legend Vincent Price one – and she literally ran off with the carnival to run the duck pond when she met my father. My godmother was a professional clown.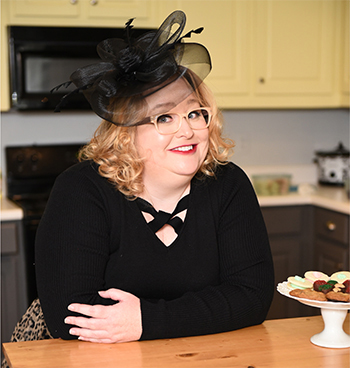 I was a Montessori child in the mid-1970s who started first grade in Catholic school around the time my mother became a Baptist. So… I grew up differently from others. I moved to Georgia from Ohio with my first husband on a raffle. He had just finished his baccalaureate and I was 20 years old. I quit after a few semesters in Georgia, had an impressive and varied career, I divorced, I remarried, I published a dozen romance novels, I became communications director for a public doc comp, I went back and finished a BS then my first masters, got divorced again, remodeled a few houses, then moved from the subway from Atlanta to Middle GA ago two years and I started teaching full time and working on my second masters… just in time for the pandemic to strike.
I bought a townhouse in February and just finished renovating it, so now I live there peacefully with Jazzy, my aging AmStaff terrier / cattle dog mix. I have a wonderful boyfriend / partner, but we love our own space and dogs are not compatible so we live in our own homes ten minutes apart. Human children? No offense, but no thanks.
Tell us about your career.
It's a doozy too. In summary, in addition to teaching and working in communication, I have worked in industrial sales, project management and marketing. I have been a consultant for much of my career, both as an operations and communications strategist and as a leadership trainer / coach. I sold a few hundred items, wrote a manual and test bank for rent, wrote a few business stories, and wrote more installation, policy, and procedure manuals than anyone but I wouldn't have liked it. I have built the second largest network of merchant-owned ATMs (cash machines) in the country, co-developed a few award-winning brands and campaigns, and taught ballroom dancing.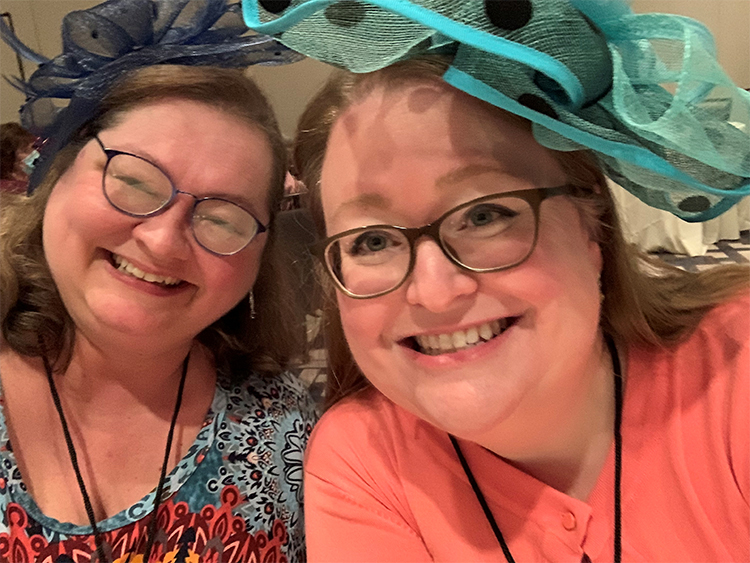 [ad_2]